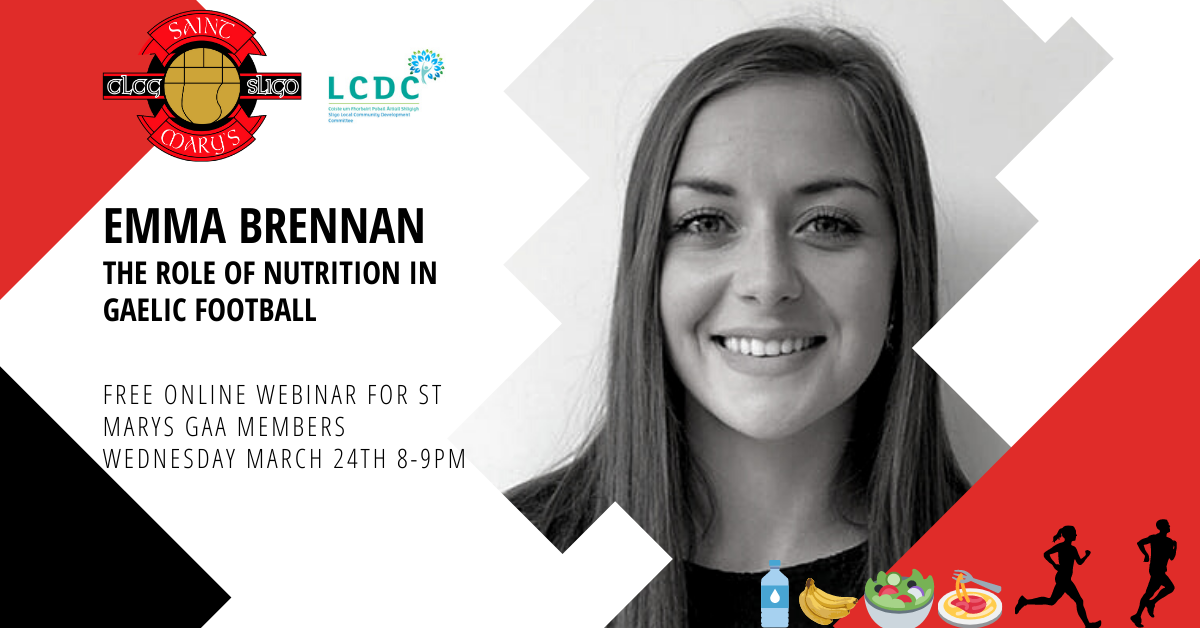 March 24, 2021 @ 7:00 pm - 8:00 pm FREE Online Webinar
Emma Brennan (ANutr.) – Nutrition in Gaelic Football: it's importance to performance and tips to improve your nutrient intake
Date: Wed March 24th from 7pm – 8pm (45 minute approx. talk plus live Q&A)
Webinar Hosted by St Marys GAA for its members and families
Open to all Club Members and their families aged 12 and over
To book your place please register by entering your name and email in the form below – the event link will be emailed to you prior to the event.
Emma Brennan (ANutr)
Emma Brennan is an Registered Associate Nutritionist. She has extensive experience in working with GAA teams on their nutrition having been involved with Sligo GAA at underage and senior levels. As well as completing a Masters in Sports and Exercise Nutrition in Queens University, she is currently part of the Davey Nutrition team.
Register Here
Have you heard about our next upcoming event? 
Share this Event